Melissa Chan: In support of Al Jazeera Correspondent in China
Al Jazeera shuts English bureau after China visa denial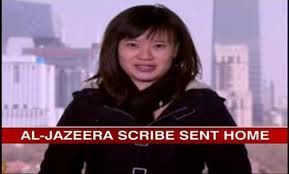 May 8, 2012
China Expels a Correspondent
China is moving backwards. In fifteen years of studying and writing about this place, I've rarely had reason to reach that conclusion without one qualifier or another dangling off the end of the sentence—qualifiers that leave room, for instance, for "halting progress" or "mixed signals."
But this week the evidence is unambiguous: for the first time in thirteen years, China has kicked out a foreign correspondent. In doing so, it revives a Soviet-era strategy that will undermine its own efforts to project soft power and shows a spirit of self-delusion that does not bode well for China's ability to address the problems that imperil its future.
Melissa Chan, an American citizen who had been the longtime correspondent for Al Jazeera English, was scheduled to board a flight out of Beijing on Monday, after the foreign ministry did not renew her visa. It has also rejected Al Jazeera English's applications to appoint a new correspondent, so the network is closing its China bureau. It's not entirely clear what prompted the government to eject Chan from China; the Foreign
Correspondents' Club of China, where Chan was the secretary this year, said the government had "expressed unhappiness with the general editorial content on Al Jazeera English and accused Ms Chan of violating rules and regulations that they have not specified." Chinese officials were also angered by a documentary aired on the network last year, the club said; that program had investigated labor camps in which prisoners were said to be producing goods for sale around the world. (The Club says Chan played no role in producing the piece.)
Among China watchers, there is no shortage of praise for Chan's work. "She served as a voice for the voiceless, often putting herself in dangerous positions to get stories of injustice out in the open," Charlie Custer wrote on his blog, ChinaGeeks. Her peers know her as passionate and intrepid in covering stories that Chinese authorities do not want covered. When police put the wife of Nobel Prize winner Liu Xiaobo under house arrest (she has never been accused of a crime), Chan documented efforts to make contact. She has covered corruption and unrest and the central government's persistent failure to close illegal "black jails" set up by local police to silence critics. The Times says Chan is believed to be the first accredited correspondent to be kicked out since the expulsion of a Japanese reporter in October, 1998.
What's more, the Foreign Correspondents' Club says that Chan's case is part of a trend in which twenty-seven foreign reporters have been made to wait for more than four months for visa approvals in the past two years. In six cases, the club said, foreign reporters were told that their applications had been rejected or delayed "due to the content of the bureaux" or the applicant's previous coverage of Chinese affairs.
Over that same two-year period, China's Xinhua news agency
has opened
a state-of-the-art newsroom at the top of a skyscraper in Times Square, for CNC World, the agency's twenty-four-hour news channel, which seeks to "present an international vision with a Chinese perspective." That vision just got a lot harder to sell.


Read more The New Yorker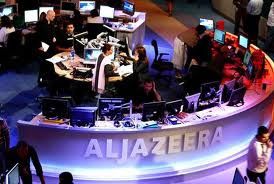 Al-Jazira ferme son bureau anglophone en Chine
Radio Canada (Canada)
China expulsa a la corresponsal de Al Yazira en inglés
La Vanguardia (Spain)
China Kicks Out Foreign Journalist
ABC News (USA)
La chaîne Al-Jazira ferme le bureau chinois de sa chaîne anglophone
FRANCE 24 (France)
La tv araba chiude l'ufficio a Pechino
La Stampa.it (Italy)
China expulsa jornalista após exibição de documentário
Ultimo Segundo (Brazil)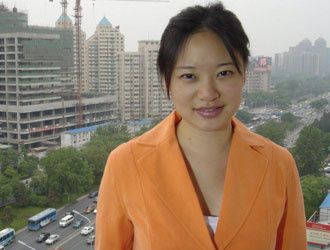 Melissa Chan in Beijing

Word from the Editor
Let us take this opportunity to extend our full support to Melissa Chan and Al Jazeera.
Wishing you all the best in the future
Yours faithfully,
The Global Insurrectionist (les Insurgés citoyens)

Follow us on Facebook : Appel à l'Insurrection permanente pacifiste, écologiste et citoyenne





Full support to all the good guys fighting for OCCUPY, ANONYMOUS & INDIGNADOS the world over
Follow us on Twitter : @france_nouvelle
Appel à l'Insurrection permanente, pacifiste, écologiste et citoyenne du 2 octobre 2011 (2011.10.02 Call for a peace-ecology and community oriented permanent Insurrection)
Sur Facebook/On Facebook, click here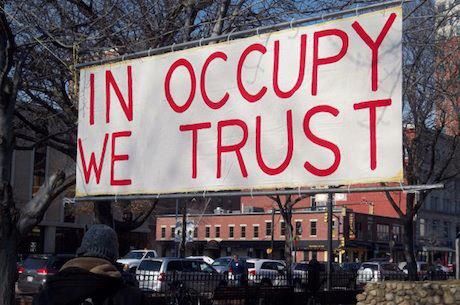 La Congrégation des Grands Insurgés citoyens de France / Famous Citizen Insurrectionists in France :